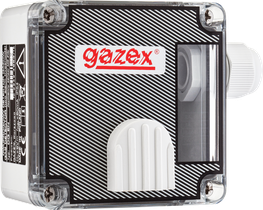 DG-14.EN
Device group:
Threshold gas detectors
Device type:
DG.EN
Description of device type
DG.EN stationary, economical, threshold gas detectors are designed to detect the dangerous concentrations of explosive or toxic gases in air in enclosed spaces. DG.EN are designed to work with MD type control units.
Thanks to a built-in thermal compensation system, the DG.EN detectors can be used in variable ambient temperature conditions. DG.EN detectors have a splash-proof construction (in the recommended mounting position). DG.EN detectors are available with solid-state iNtelligent sensors, including dual gas sensors. Sensor modules for DG.EN are interchangeable (different modules can be used for the same DG.EN body). However, the installation conditions for the individual gases must be considered. The DG.EN sensing modules are also interchangeable with the modules in WG.EG, WG.NG and DG.EN/M detectors. Detectors designed for detection of gases heavier than air, installed in areas exposed to mechanical damage (warehouses, wholesalers, parking lots, workshops) can be equipped with a protective cage type AR-1.
Area of application
auxiliary rooms with permanent staff adjacent to the boiler room;
garages/underground car parks, including those for cars with LPG or CNG systems;
vehicle inspection stations;
production halls endangered by CO emissions during technological processes;
rooms with air conditioning, refrigeration or heat pump equipment.
Features
replaceable, iNtelligent sensor = simple and cheap operation;
built-in microprocessor control of all detector functions = reliability, operational stability, temperature compensation;
selective CO measurement at very low concentration levels;
DG-24(5).EN: two alarm thresholds for carbon monoxide + two thresholds for instantaneous concentrations of methane or propane-butane, operating simultaneously (logical sum) with CO thresholds;
splash-proof housing (IP43 in recommended mounting position);
output TEST button - for easy installation and operation;
for installation in areas exposed to mechanical damage, optional equipment - shielding from AR-1 type profiled tubes;
all detectors are calibrated in our own GAZEX Calibration Laboratory operating in accordance with PN-EN ISO/IEC 17025 (PCA accreditation No AP150).
Block diagram

---
Device model:
DG-14.EN
Technical parameters
Gas sensor module
Sensor
Substance/property
Standard alarm thresholds or measuring range
MS-14.EG-EN
Semiconductor
Methane (CH4)

10/30/(50)

%LEL


Two-state outputs (threshold)

2

Supply voltage

System powered

Dimensions

82 x 110 x 68 mm

EAN Code

5901769650190

Net price

PLN449.00

S
Documentation
Series
Technical data
Device information sheet
Instruction manual
Declaration of conformity

W2

—
—
—
—
Archived series

U6

—
—
—
—
Suggested products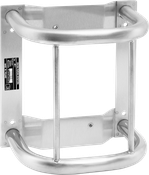 Tubular shields AR-1
Profiled tube guards to protect the detector from direct mechanical damage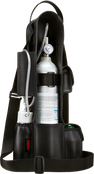 Gas test sets GTS
Test sets for verifying the correct operation of detectors by injecting a gaseous test mixture into the measuring chamber of the detector