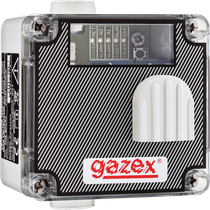 DG-11.EN/M
Product model withdrawn from sale
Device group:
Threshold gas detectors
Device type:
DG.EN/M
Description of device type
The economical, digital detector DG.EN/M is designed for continuous monitoring of gas concentration in enclosed spaces. Upon exceeding the preset gas concentration level:
the optical alarm signalization turns on
the alarm information is sent via network in RS-485 standard (MODBUS RTU protocol) to the control module (e.g. MDD-256/T).
DG.EN/M has an detachable sensor module with carbon monoxide, methane, propane-butane or HFC sensor. Interchangeable sensor module streamlines maintenance, simplifies calibration and reduces operating costs.
Scope of application
industrial area or installations individual protection
dispersed gas detection systems
factories, logistic centers, public buildings
garages and underground parking - ventilation control, and warning of the LPG/CNG discharge or CO presence
rooms at risk of excess oxygen (oxygen therapy, HFNO)
Features
communication, control and transfer of information through the RS-485 network with MODBUS RTU protocol;
measurement of averaged concentration of carbon monoxide or threshold detection of explosive gases;
semiconductor gas sensor in intelligent, exchangeable module;
built-in microprocessor control provides reliability, stability, thermal compensation system, the history of alarm events, semi-automatic address control;
3 or 2 alarm thresholds for CO / explosive gas;
robust, splash-proof housing with high impact ABS (option: polycarbonate or aluminum);
all detectors are calibrated in our own GAZEX Calibration Laboratory operating in accordance with PN-EN ISO/IEC 17025 (PCA accreditation No AP150).
Block diagram of the system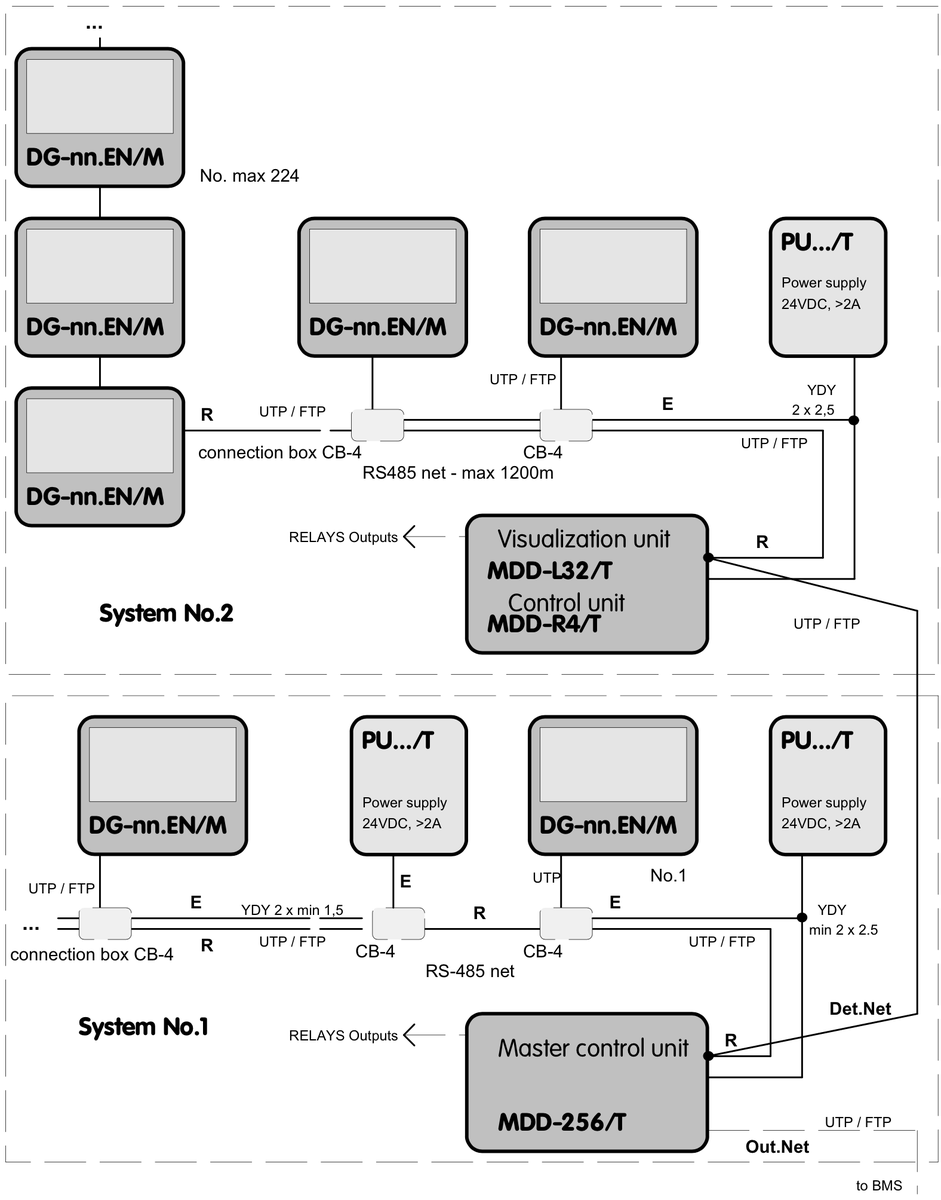 ---
Device model:
DG-11.EN/M
Technical parameters
Gas sensor module
Sensor
Substance/property
Standard alarm thresholds or measuring range
MS-11.EG-EN
Semiconductor
Methane (CH4)

10/30/(50)

%LEL


Output in RS-485 standard

Visual signalling, built-in

Supply voltage

24VDC

Dimensions

82 x 95 x 68 mm

EAN Code

5901769652705
Documentation
Series
Technical data
Device information sheet
Instruction manual
Declaration of conformity

W6

—
—
—
—
Archived series

W5

—
—
—
—

W4

—
—
—
—

W3

—
—
—
—

W1

—
—
—
—

U2

Download file
—
—
—
Suggested products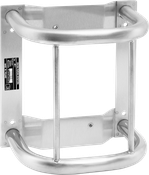 Tubular shields AR-1
Profiled tube guards to protect the detector from direct mechanical damage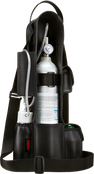 Gas test sets GTS
Test sets for verifying the correct operation of detectors by injecting a gaseous test mixture into the measuring chamber of the detector