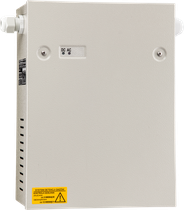 Device group:
Power supplies
Device type:
PS
Description of device type
Switch-mode power supplies are designed to supply elements of gas detection systems (control modules, detectors, warning boards and signalling devices) with a nominal supply voltage of 12VDC or 24VDC.
They have a possibility of automatic power backup from an internal gel battery (or a pair of batteries) type AKU.
Features
output voltage separated by galvanic separation;
possibility to back up the power supply from the internal maintenance-free battery (ordered separately) in case of mains voltage loss;
output protection against overload and short circuit;
limit of the battery charging current;
optical indication of the presence of input and output voltage;
optional: module with relay outputs to indicate mains failure and presence of output voltage.
---
Device model:
PS-8
Technical parameters
Output voltage

12VDC

Max. continuous output current

8.0A

Optional battery

17 ÷ 42 Ah

Supply voltage

230VAC

Dimensions

210 x 300 x 210 mm

EAN Code

5907704091851

Net price

PLN799.00

S
Documentation
| Series | Technical data | Device information sheet | Instruction manual | Declaration of conformity |
| --- | --- | --- | --- | --- |
| MW4 | — | — | — | — |
Suggested products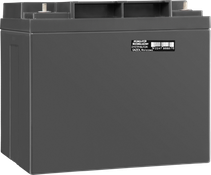 Gel batteries AKU
Batteries to provide power backup in PS or PU/TB type power supplies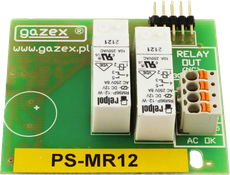 PS-MR
Modules extending functionality of PS power supplies with contact outputs monitoring the presence of output voltage and supply voltage